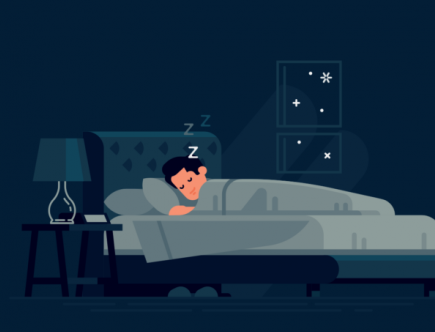 Candid Corner: Fall Back… to Sleep!
Mark your calendars! This upcoming weekend (Saturday to Sunday overnight) is the "Fall Back" one hour time change! It is the time of year we all bask in what feels like an extra hour to sleep!
And this time in the semester, sleep is starting to feel a bit like a rare commodity. In fact, I'm hearing from more and more students that they don't feel like they are sleeping well. So, here are some sleep strategies to try if you need to get yourself back on a good sleep schedule:
Try to go to bed and wake up at a similar time each day; our bodies like routine
Establish a "getting ready for bed" routine that signals your mind and body you are done working and playing for the day (pjs, brush teeth, wash your face…)
Close down your electronics; looking at screens prevents your brain from relaxing…
Read a book, listen to relaxing music or a story (just remember to set a timer or turn it off before you fall asleep)
Make sure your room is dark; cover your windows with drapes (or towels or sheets or whatever you can find) to block out ambient light
Turn down the thermostat (65°F is recommended); sleeping in cooler temperatures helps your body stay asleep
Still can't fall asleep? Try writing down several things that went well for you that day. Then write the top 3 things on your "to do" list for tomorrow. It might help your brain relax knowing that you are prepared to handle tomorrow's tasks, so can stop worrying about them! For an extra wind down plan, try this Yoga Before Sleep routine with Adriene! Remember, your brain and your body use sleep to download, detox and recharge for the next day. It is one of the best ways to take care of yourself. And who doesn't love a good sleep?
Written by Ginger Morgan, PhD
Director of Candid–Health and Life Coach