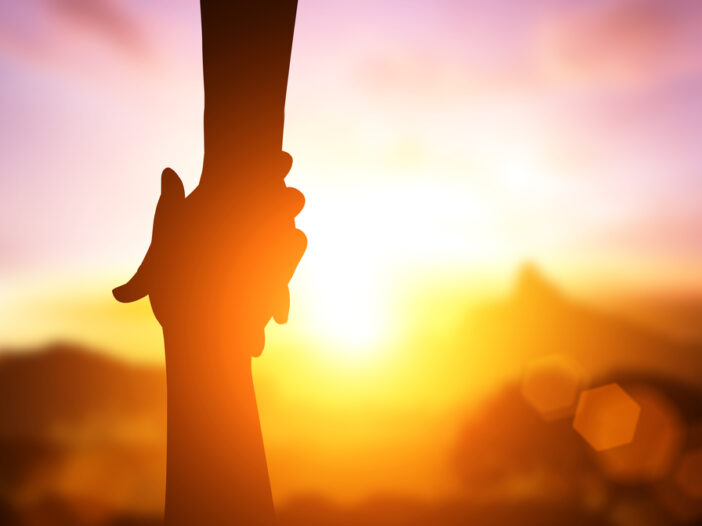 Some things in life come with guidance: operating a car, enrolling in classes, making store-bought ramen. But when it comes to building and maintaining healthy relationships, we often end up learning what works and what doesn't through trial and error. 
We all know that managing college is stressful. So it makes sense that the relationships you build should decrease your stress — not add to it. How then, can we form connections that contribute positively to our lives?
Start with a definition
When it comes to establishing emotionally healthy connections with partners, friends, or loved ones, we have to be able to recognize the measures of success. What does it look like when two people share a meaningful and balanced relationship?
Sense of connection. You accept them, and they accept you. There's a sense of belonging and shared interest.
Trust and honesty. You both feel comfortable sharing personal thoughts, feelings, and information with each other. You don't have to pretend; you can be yourself. Openness builds authenticity.
Respect. You don't have to agree with all of their decisions, but you listen and support them without judgement and they do the same for you.
Conflict resolution. Every relationship is bound to hit a snag now and then. Healthy conflict resolution includes sharing responsibility, learning from mistakes, and asking forgiveness.
Mutuality. Relationships are a two way street. One person shouldn't always be in control or the center of attention. There should be give and take both directions.
Reaping the benefits
Building and maintaining healthy relationships is key to our well-being. These are the people that spend time with us and share in our experiences. They're by your side for all-night study sessions, they save you a seat at lecture — they even signed up for that obscure poetry course with you because you wanted a friend in class. Your relationships ride the highs and lows of higher education with you, celebrating your successes and carrying you through the disappointments.
Have a look at some of the long-lasting benefits of close relationships:
Mood-boosting. It feels good to find your people.
Built in support group. Trying to cut back on that caffeine addiction? Going through a tough time? Healthy relationships offer support and encouragement.
Sense of self-worth. Having people who care about us reminds us of our value. Being a trustworthy friend and confidant to someone else builds our self esteem.
Boundaries to promote healthy connection
How do we foster these kinds of relationships? Through communicating our own needs and being open to hearing the same from others. Another way to think about this is through the idea of knowing and honoring our boundaries — and respecting the boundaries of others. Don't think of boundaries as walls or impediments to a relationship — they're an opportunity to discuss your needs and ensure they're being met.
Types of boundaries
Physical. "Hugs make me feel cared for" or "I need some time alone after class to decompress".
Emotional. "I like when someone lets me vent rather than immediately trying to solve the problem" or "Spending quality time together helps me feel like a priority".
Intellectual. "I'm not comfortable talking about my spiritual beliefs" or "Discussing politics is important to me".
Setting healthy boundaries means that you won't end up overburdened or stressed by your relationships. Neglecting your needs can lead to resentment, conflict, and distance.
Is this relationship healthy?
There are some easy questions you can ask yourself about your relationships to get a sense of how healthy they are.
Do you feel like you can be yourself, without pretending?
Is the other person as interested in you, your thoughts, feelings and interest as you are in theirs?
Do each of you say what you want (and don't want), and that's OK?
If you feel your boundaries aren't being respected, you should pause and consider if this relationship is healthy for you in the long run. Remember — you get to decide who you want to spend your time with. You get to be your own best advocate in looking out for your well being.
Candid is here for you
Some relationships come and go with the seasons. Others provide a lifetime of meaningful connection. But all relationships — whether platonic or romantic — offer an opportunity to share experiences, establish closeness, and contribute to your overall well-being.
Candid offers a number of ways to connect. Our workshops and coaching sessions are great opportunities for finding community. If you're looking for additional support, Candid Circles can help you strengthen your relationships, establish boundaries, and promote a happy, balanced social life.
Written by Abby Parr
Content Specialist, The Digital Ring