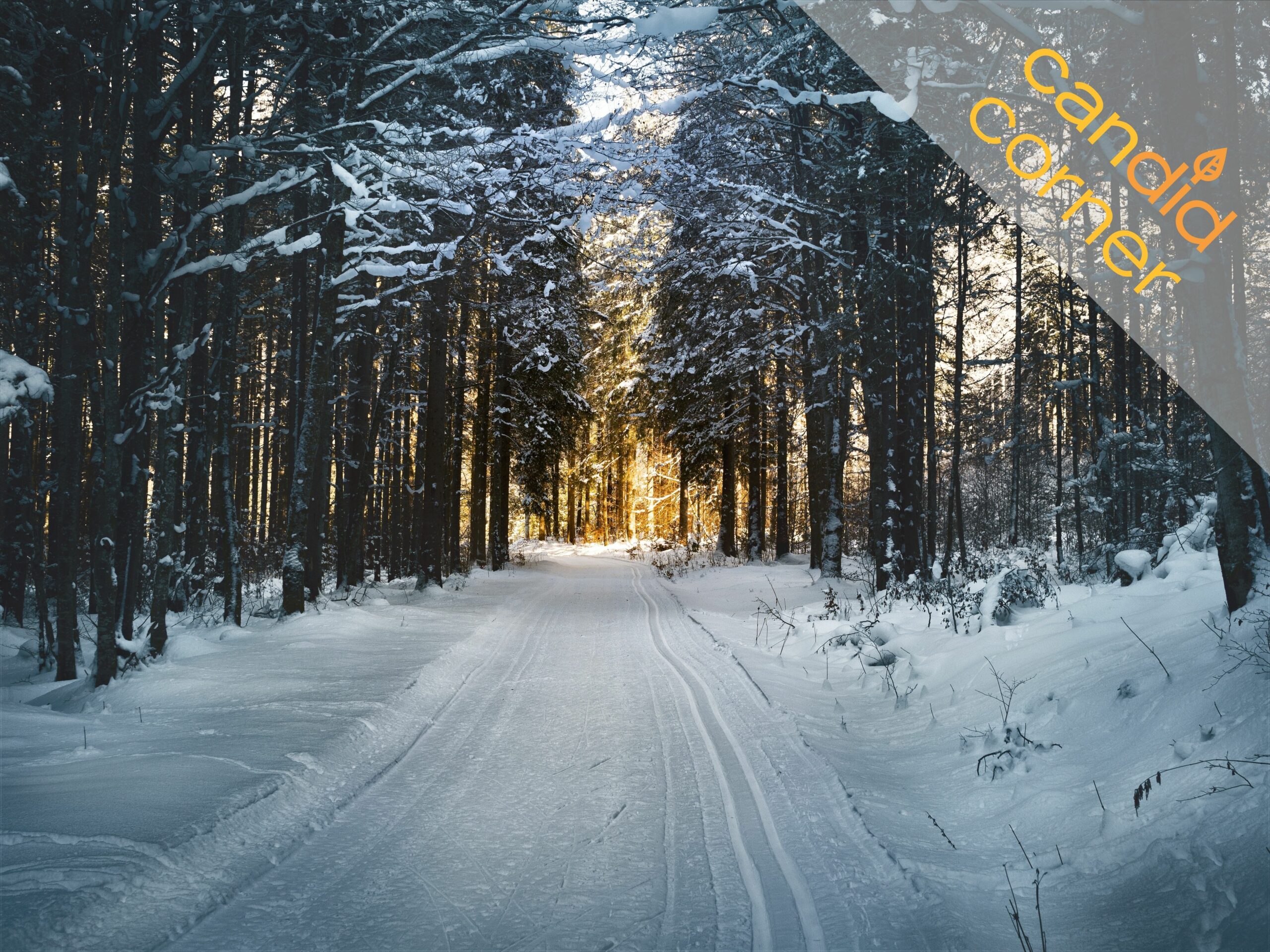 Candid Corner: It's Cross-Country Ski Season!
It is December! That means winter is truly here in Wisconsin. And snow is just around the corner. With snow, comes the chance to get out for some cross-country (nordic) skiing. And there are some good options for cross-country skiing right here in Madison.
One of the first resources to check out for more on Madison's cross-country ski scene is MadNorSki, our local ski club. They have lots of information from summaries of local ski trails to information on getting free lessons if you are new to skiing. They also have a page that provides updated trail conditions information. (The City of Madison provides a similar conditions report.) Thanks to donor support, MadNorSki even provides snow making at Elver Park on the west side of Madison so you can ski a short loop all winter long even if it doesn't snow!
A number of the Madison owned golf courses turn into ski trails during the winter months and the city grooms the trails for both skate and classic skiing. Many are within a short bus ride from campus and some have ski rentals available. You will need to purchase a daily or annual ski permit for the city locations.
Did you know that UW-Madison also has its own cross-country ski area!? It is located at University Ridge Golf Course. It is a beautiful location with lots of excellent trails but is further away from campus requiring a car or Lyft drive to get to. They also have ski rentals available if you don't have your own equipment. You can buy a daily or annual pass to ski at University Ridge.
Cross-country skiing is a fantastic way to get outside in the winter, enjoy the quiet of a fresh snowfall in the woods, and get some really good exercise. Give it a try this winter!
Written by Mark Elsdon, M. Div. & MBA
Executive Director of Pres House