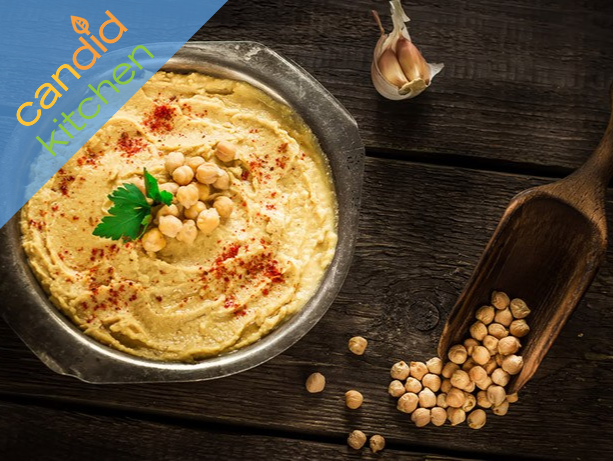 Saving the Planet, Preserving My Health, and Saving Money? Sign me up!!
Life gets crazy sometimes, and if you are like me that craziness can lead to eating foods that may not be the best choice. I am a perpetual snacker, so having some nutritious options at my fingertips really helps me reduce the stress of having to choose what to eat, feel better in my body, and avoid the guilt that comes along with gravitating towards the leftover Easter candy I have stashed in the pantry. Not saying that Easter candy is bad (see Rethinking Rule Based Eating) but I know that I feel better when I tackle the candy stash in moderation versus using it as a meal replacement.
One of my very favorite things to snack on is chickpeas. Chickpeas are legumes that are high in protein, packed with fiber, versatile, and affordable. The protein can help you feel fuller longer, the fiber can aid in your digestion, their versatility keeps them from being boring to eat, and you know who doesn't want to save money on food?! And in the spirit of Earth Day it's worth noting that they are also good for the environment! Why's that? When the plant is harvested, the plant material left in the field releases the remaining nitrogen in the plant back into the soil and acts as fertilizer for next year's crop.
I have several favorite ways to eat chickpeas. Here's a few of them!
Hummus – Paired with sliced, veggies hummus can be a cool refreshing break as the weather warms up! Plus it's so easy to make. Seriously, if you own a food processor, never buy hummus again!
Ingredients
1 (15oz) can of chickpeas
¼ cup lemon juice
3 TBS olive oil
1-2 garlic cloves minced
½ tsp cumin
½ tsp salt
¼ tsp cayenne pepper
1 tsp sriracha (optional)
Drain and rinse chickpeas. Place all the ingredients in a food processor. Blend until smooth. Enjoy!!
Roasted Chickpeas – Want a portable savory snack with a bit of a kick? This is it. Roasted chickpeas are delicious and have a satisfying crunch!
Ingredients
1 (15oz) can of chickpeas
3 TBS olive oil
½ tsp cumin
½ tsp salt
¼ tsp cayenne pepper
Preheat the oven to 400 degrees. Drain and rinse chickpeas. In a bowl, toss the chickpeas in the olive oil, cumin, salt, and cayenne pepper. Spread the contents of the bowl on to a pan making sure the chickpeas are a single layer. Roast for 20 minutes. Remove from the oven. Cool for 5 minutes. Then roast for an additional 20 minutes. Cool and enjoy!
Chickpea Blondies – What?! A sweet option for chickpeas? These bars a satisfying snack or dessert.
1 (15oz) can of chickpeas
½ cup peanut butter or almond butter
⅓ cup maple syrup or honey
⅓ cup dark chocolate chips
2 tsp vanilla extract
¼ tsp baking soda
¼ tsp baking powder
½ tsp salt
Preheat the oven to 350 degrees. Drain and rinse chickpeas. Blend all ingredients in a food processor with the exception of the chocolate chips. Stir in the chocolate chips. Scoop mixture into 8 x 8 pan. Bake for 20 to 25 minutes or slightly brown on the edges. Blondies will be soft! Cool, cut, and enjoy!
Not feeling up for the prep? Chickpeas can simply be added to a salad for a great nutrition source. In summary, chickpeas are excellent! They can be found in nearly every grocery store, they don't cost much, and you can feel good about eating them!
Written by Laura Mallonee
Director of GatherX & Pres House Chef