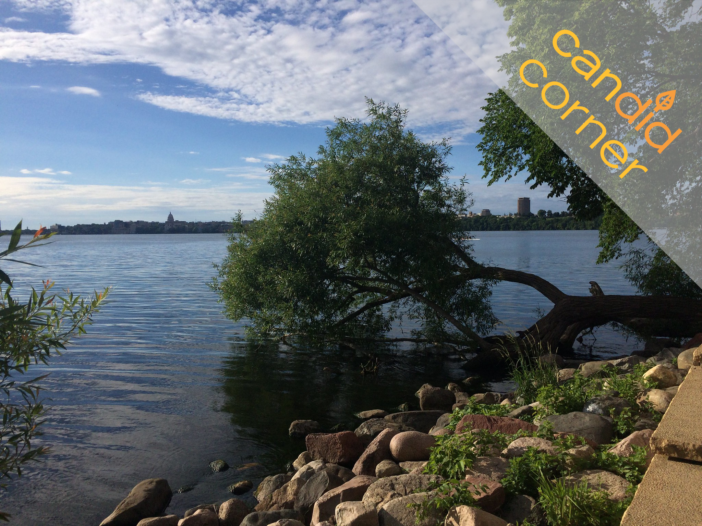 Candid Corner: The Beautiful, Storied UW Lakeshore Preserve
Along the shore of Lake Mendota, few natural spaces are as iconic as Picnic Point. The near-panorama lake view makes the peninsula tip feel a world away, even with the Capitol and campus buildings on the horizon. If you spend time at UW-Madison, you may know Picnic Point or the Lakeshore Path like parts of your own backyard. But the full UW Lakeshore Preserve is richer with sights and stories than most students even realize!
The Preserve covers 300 acres and 4.3 miles of Lake Mendota shoreline, spanning Muir Woods near College Library all the way to Picnic Point, the Class of 1918 Marsh, and Eagle Heights Woods. You might study native flora and fauna in the Biocore Prairie, or watch the sunset from Observatory Hill. If you're feeling stressed, take advantage of the miles of paths for biking, hiking, and casual walks. The Lakeshore Preserve offers some of the most picturesque spaces to learn, exercise, breathe, and find peace.
What's more, the Lakeshore Preserve is also a living classroom, deep with stories and science. As you hike, you can set out to follow audio trail markers to learn fascinating Madison lakeshore history. Did you know many of the paths we use today were created for recreational "pleasure drives" by Madisonians over 120 years ago, in 19th-century carriages? Or, from your computer, you can learn about the Yahara Watershed, the system of lakes and rivers that make Madison such a unique geographical place. Then go out and observe the water and wildlife firsthand!
Try really getting to know the places around you – what they can teach, what stories they hold, and the simple pleasures they can offer. You might be surprised to find how grounding such a practice can be. The UW Lakeshore Preserve is a perfect opportunity.
Cover photo source: Nicolás Boullosa on Flickr.
Written by Becca Bedell, MFA
Coordinator of Residential Programs at Pres House Apartments